Report on Overseas Promotion and Application of DTMB Consulting Study obtained final approval from National Development Bank
(The Lab News) On October 11
th
, 2013, the
Report on Overseas Promotion and Application of China's DTMB Transmission Standard Consulting Study
undertaken by the laboratory and commissioned by the State Development Bank has successfully passed the Expert Group Final Acceptance Accreditation organized by the National Development Bank. The present study aims to provide a reference for the relevant departments and agencies to make appropriate policies for supporting and promoting the overseas application for DTMB, and provide guidance for the National Development Bank to provide financing support for "going out" of DTMB.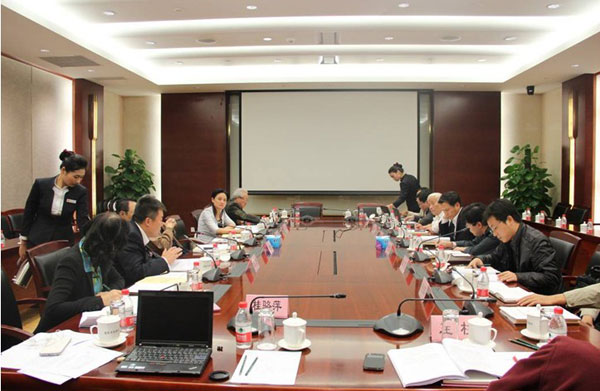 The experts present evaluate on the report
This review meeting, chaired by Liu Peiyong, deputy director of 2
nd
Review Bureau of the National Development Bank, attracted experts from the National Development Bank, SARFT, CIECC, ZTE and other units, as well as representatives from the High-tech Division of National Development and Reform Commission. The experts listened carefully to the Task Force's report on the results of the research project, examined the relevant information and carried out a lively discussion on relevant issues. The expert group and leaders of the National Development Bank gave a higher rating to this report, and all agreed that this report had high reference value, recommending this report to the state digital television development and industrialization leading group and related authorities. The successful completion of this report will further the coordination and development on the promotion of DTMB projects among relevant authorities, the State Development Bank and related companies, thus accelerating the pace of DTMB overseas promotion.
Chief Ren Kai and Deputy Chief Xu Wenhui of 2
nd
Review Bureau of the National Development Bank, Prof. Yang Zhixing, Director of National Digital Television Engineering Laboratory, and Assistant Director Luo Xunfu, etc. attended the review meeting.