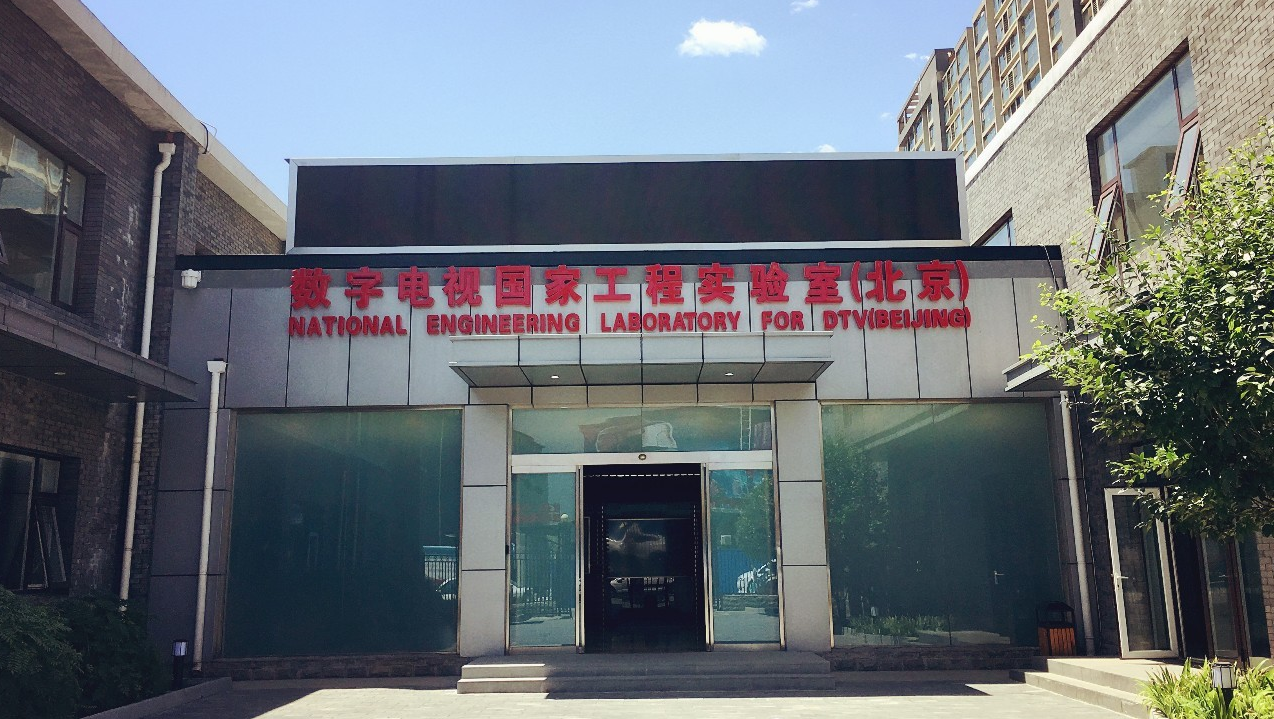 National Engineering Laboratory for Digital TV(Beijing) was established in December 2009, registered in Beijing in 2010, approved by National Development and Reform Commission and co-founded by Tsinghua University, BEIHANG University, Shanghai Jiao Tong University, China Electronics Standardization Institute. China Potevio Co.,Ltd., Haier (Beijing) IC Design Co.,Ltd., Beijing BBEF Science & Technology Co., Ltd., Beijing Tongfang Legendsilicon Tech Co., Ltd., Beijing peony Electronic Group Co.,Ltd.,Beijing BOE Technology Group Co., Ltd., Beijing Sumavision Technologies Co., Ltd., Shenzhen State Microelectronics Co.Ltd. The chairman of DTVNEL(Beijing) ,Yang Zhixing who is the first drafter for China terrestrial digital TV standard.

DTVNEL(Beijing) focuses on research and development of digital television technology and its standardization, primary task is building a comprehensive platform to validate and qualify DTV system from headend to terminal, from transmission to reception, from integration to test. The platform may accelerate industrialization for terrestrial digital television technology, strengthens international cooperation to promote Chinese DTMB standard at oversea market.

DTVNEL(Beijing) undertakes the missions that commissioned by Chinese government and enterprise to promote Chinese DTV industry development, training professional engineers and senior management personnel to provide technical consulting and service.

DTVNEL(Beijing) has made many breakthroughs on the next generation digital TV technology as ITU announces that DTMB-A standard is one of international digital television standard in the world. Practice has proven that the performance of DTMB-A Standard has exceeding the other latest international digital TV standard.

DTVNEL(Beijing) keeps rigorous, precise and responsible working style to get more and more brilliant achievements.