On March 19, the Indian delegation visited Beijing National Engineering Laboratory and was warmed received by Professor Yang Zhixing, the Director of DTVNEL, Professor Pan Changyong, the director of International Laboratory, Luo Xunfu, assistant general manager and marketing manager, etc. This is the second batch of Indian visitors to DTVNEL, including Mr. RK Goyal, the joint secretary of India Electronics and Information Technology Division, Ms. Di Pali Agrawal, the deputy General Manager of India Export-Import Bank, and Mr. Legiff •singha, head of Education and Information section of Indian Embassy in Beijing, who were accompanied by Liu Huayi from the High Technology Division of National Development and Reform Commission and Bai Yin from Foreign Affairs Division, etc.
During the meeting chaired by Professor Yang Zhixing, Professor Pan Changyong gave a brief review of the development and features of three kinds of digital television standards and four kinds of digital terrestrial television international standards, focusing on the latest developments of DTBM-A standards and replying to the technical details and issues of concerns by Indian guests.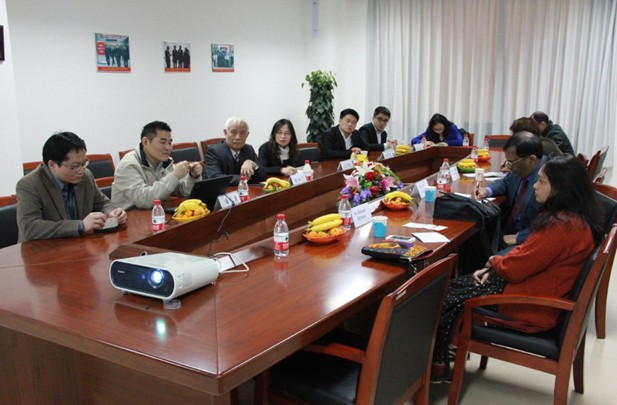 Indian delegation also visited E-DTMB, DTMB-A and DTMB-A + PLC + VLC ultra-high-definition television broadcast transmission systems and other R&D achievements by the laboratory.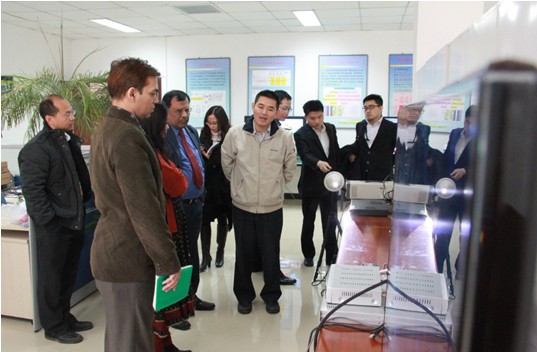 After the meeting, Chinese staff including Professor Yang Zhixing took pictures with Indian guests.