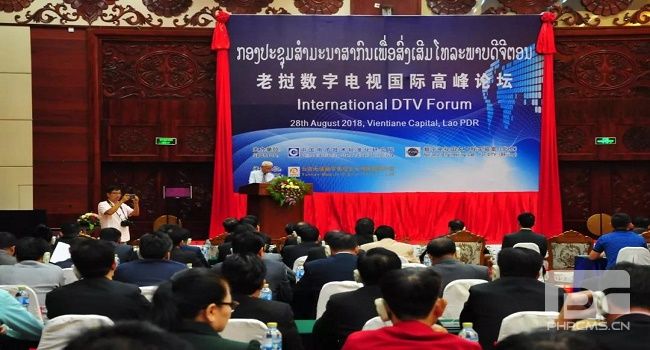 On 28th, August, 2018, International DTV Forum was held successfully in Vientiane, Capital city of Lao. The forum was Co-hosted by DTVNEL (Beijing) and Institute of Chinese Electronic Technology Standardization, organized by Yunnan Wireless Digital TV Culture Media co., LTD. More than 100 representatives from China, Laos, Cambodia attended this summit and focus on the experience exchange of DTMB standard landing successfully in Cambodia and Laos. Some representatives also discussed with DTV technology development tendency, DTMB standard overseas promotion, business cooperation for new generation of DTMB standard (DTMB-A), seek new models to expand China's digital TV industry and traditional culture at overseas market.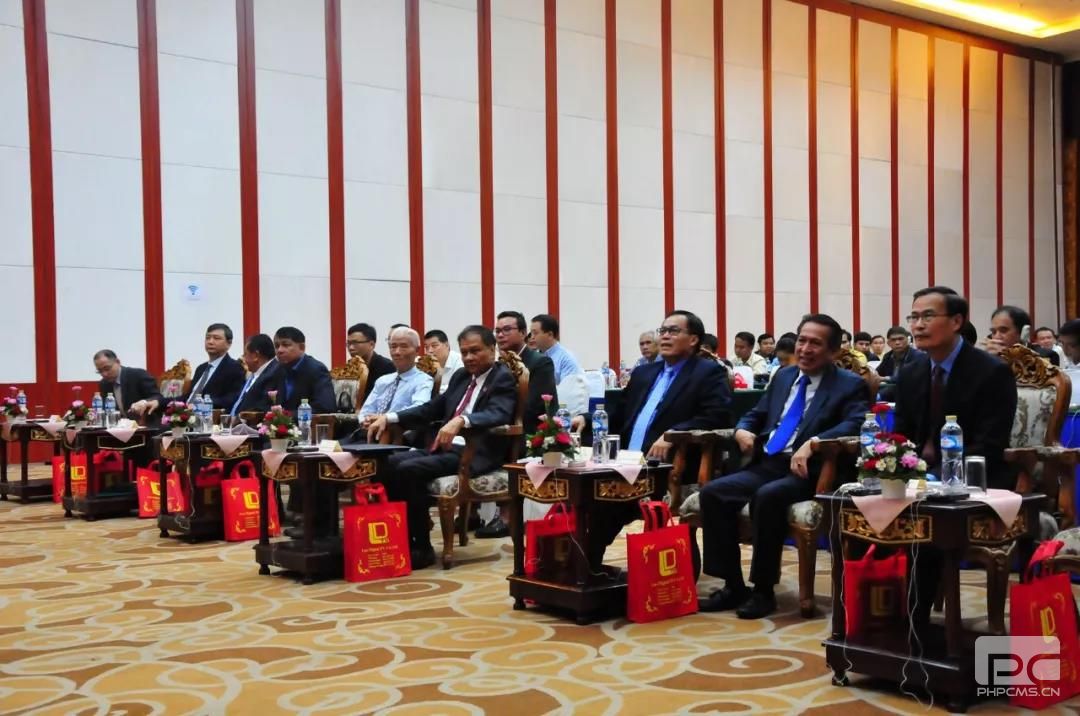 Professor Yang Zhixing, Chairman of DTVNEL (Beijing) delivered the opening address and highlighted the plenty of fruits of long-term cooperation between China, Laos and Cambodia in digital TV filed,expects 3 countries to get more brilliant achievements for DTV industrial development.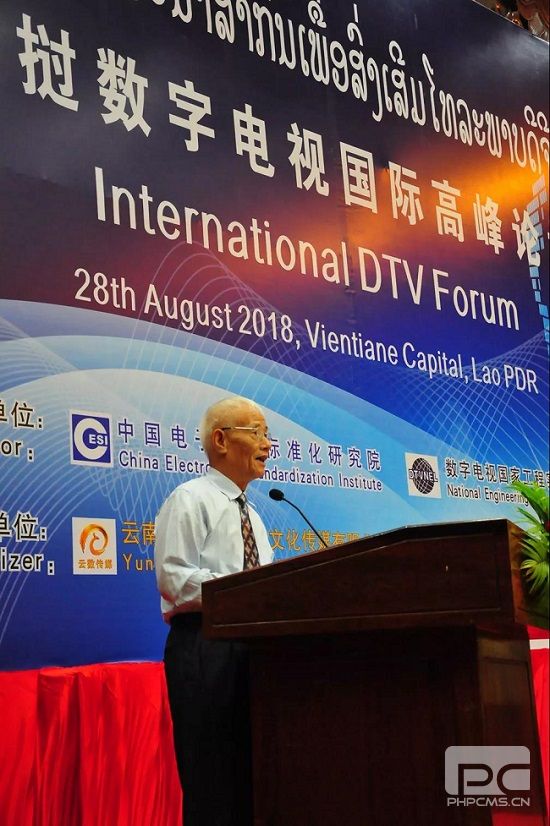 Mr.Shawankong, the deputy minister of information, culture and tourism of Laos Lao stressed that DTMB standard has successfully applied in Vientiane and another three provinces in Lao and achieves remarkable effect, Lao government plans to upgrade the terrestrial digital TV system from DTMB to DTMB-A at 2020, He says this summit is very important for the development of digital TV among three countries, it is a great milestone of cooperation among countries.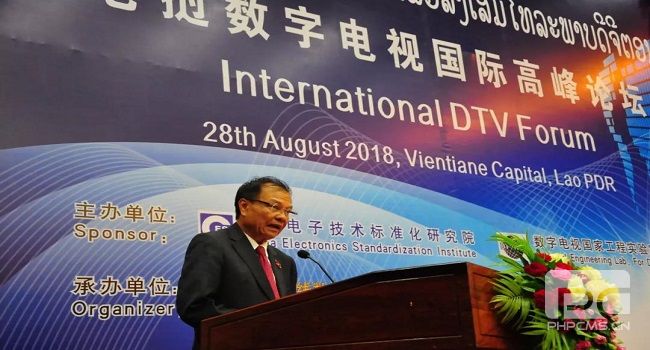 Today, DTMB digital TV network has covered the most developed regions in Laos and Cambodia, providing rich and colorful TV contents to local people with a high level experience by watching DTV programs.