A delegation from Timor-Leste visited DTVNEL(Beijing)
On December 26, 2018, at the invitation of DTVNEL(Beijing), a delegation composed of the state media secretariat of Timor-Leste, the embassy of Timor-Leste in China and the television station of Timor-Leste visited our laboratory. Professor Yang Zhixing, the chairman of the laboratory, Zhang Xiaoying, the executive president of the laboratory as well as other leaders from China Potevio group and Hunan International TV station warmly received the delegation. Two sides had in-depth exchange of views for the project of DTMB/ DTMB-A standard landing in Timor-Leste.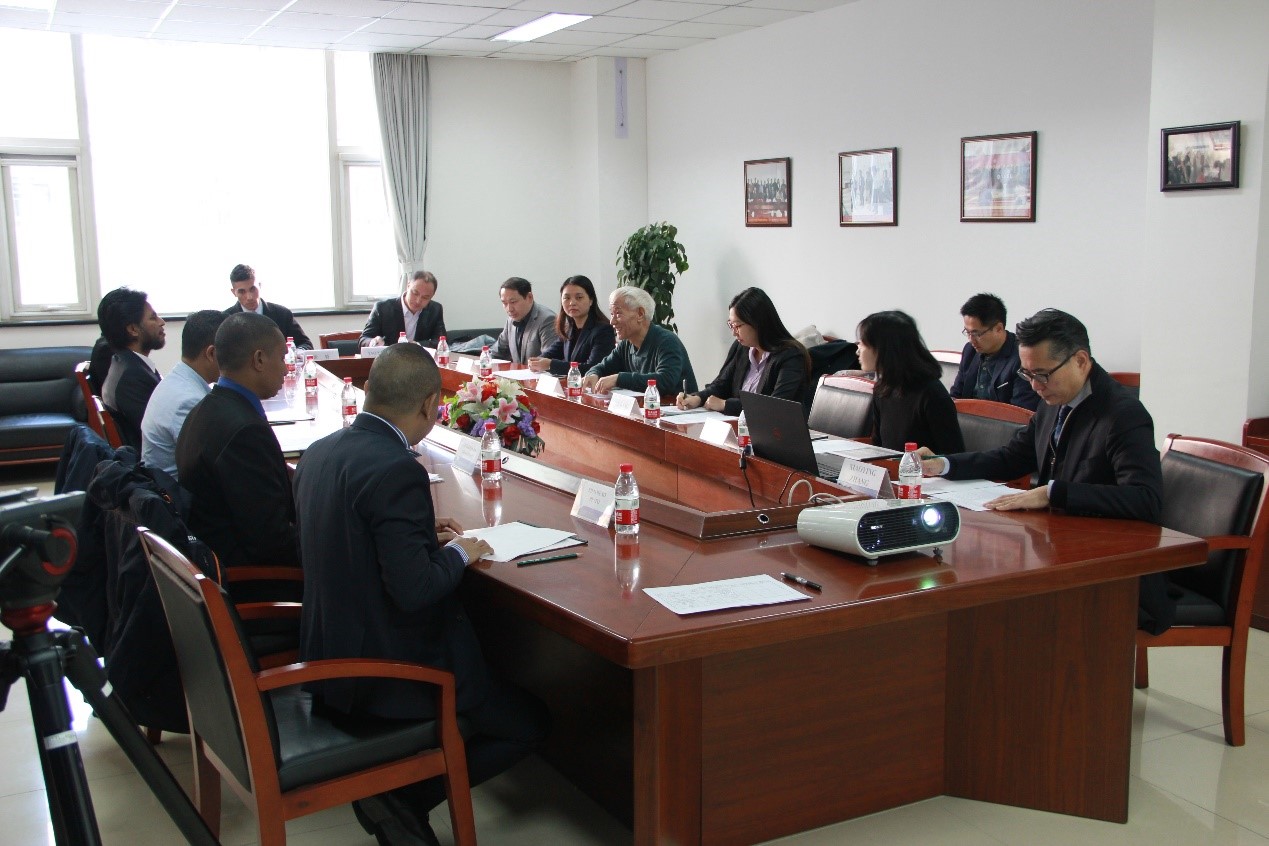 During the meeting, Professor Yang firstly expresses a warm welcome to the Minister JUVINAL DOS REIS MERICIO Akara and his delegation. Professor Yang introduced that the DTVNEL(Beijing) is set up by NDRC to research China's terrestrial digital television standards, and to promote the DTT standards at the Global market . Professor Yang appreciates the government of Timor-Leste to adopt DTMB/DTMB-A standard in 3 cites, and hope that through DTMB/DTMB-A landing project shall make DTMB/DTMB-A standard cover the whole country of Timor-Leste in a short future.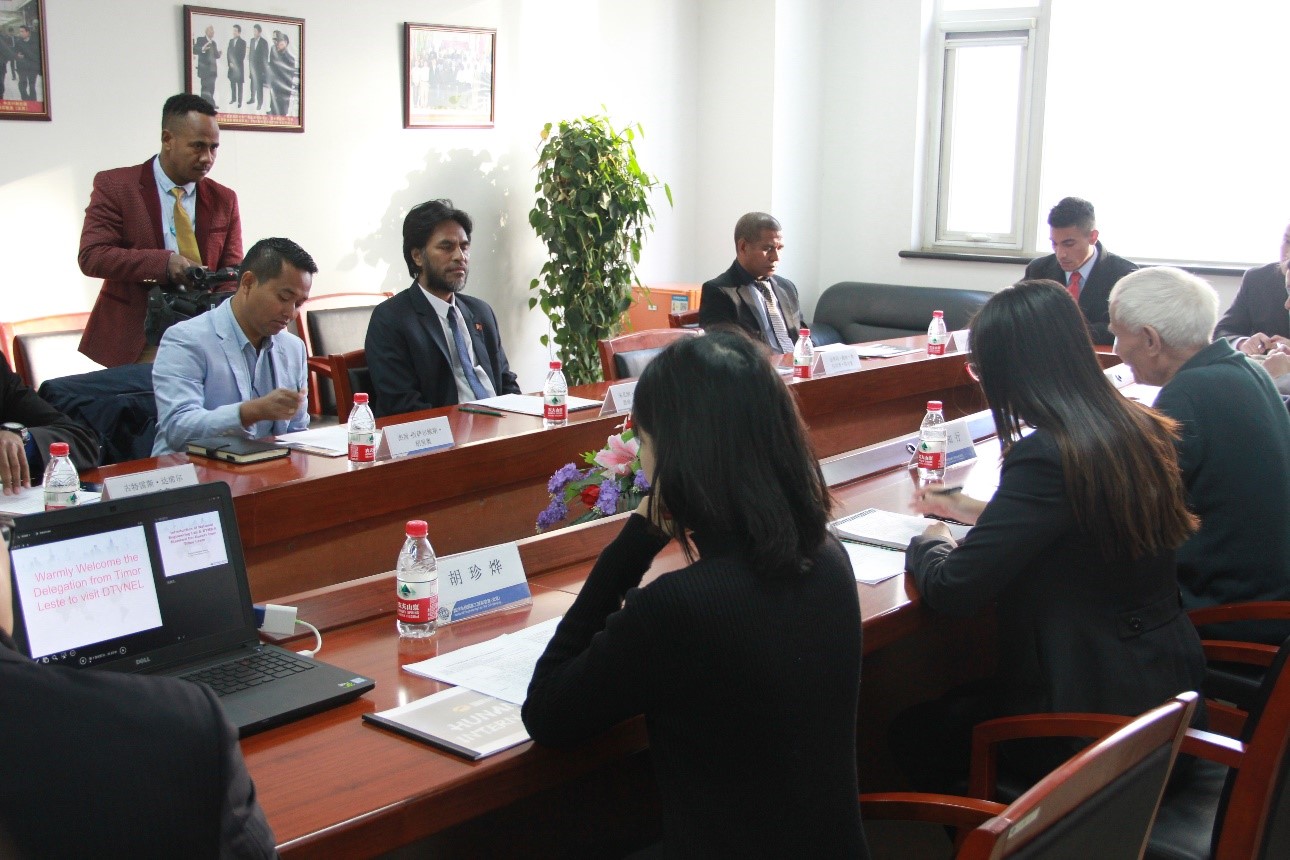 The Minister of the state media secretariat of Timor-Leste JUVINAL DOS REIS MERICIO Akara on behalf of the Timor-Leste government and his delegation to thank DTVNEL(Beijing) 's cordial reception. Minister Akara hopes to sign of the MOU of DTMB/DTMB-A landing project in the next few weeks and launch DTMB/ DTMB-A System in Dili, the capital of Timor-Leste as soon as possible.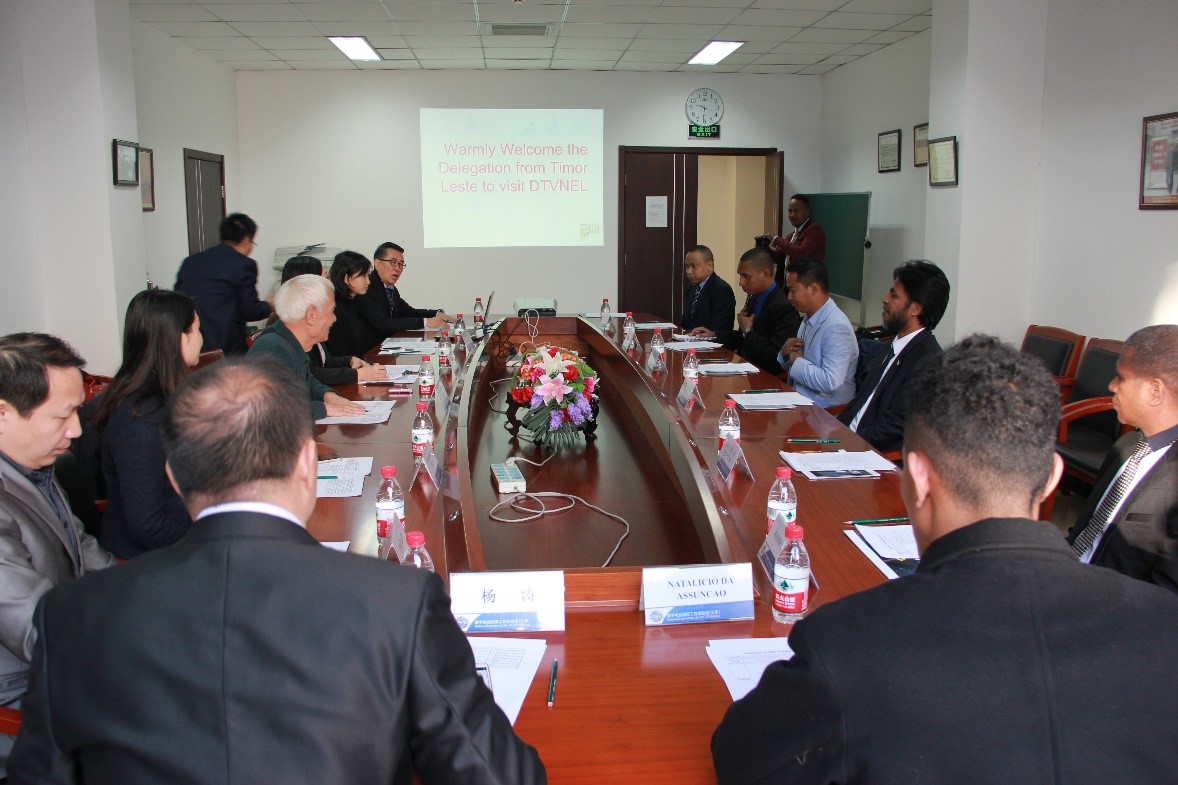 The Executive General Manager of DTVNEL(Beijing) Zhang Xiaoying introduced the development history of the laboratory and of China's terrestrial digital TV standard DTMB/ DTMB-A to the delegation, and also introduced the details of DTMB/DTMB-A landing project in Timor-Leste. Mr. Zhang says through this project, it should establish a long-term technical cooperation with Timor-Leste government.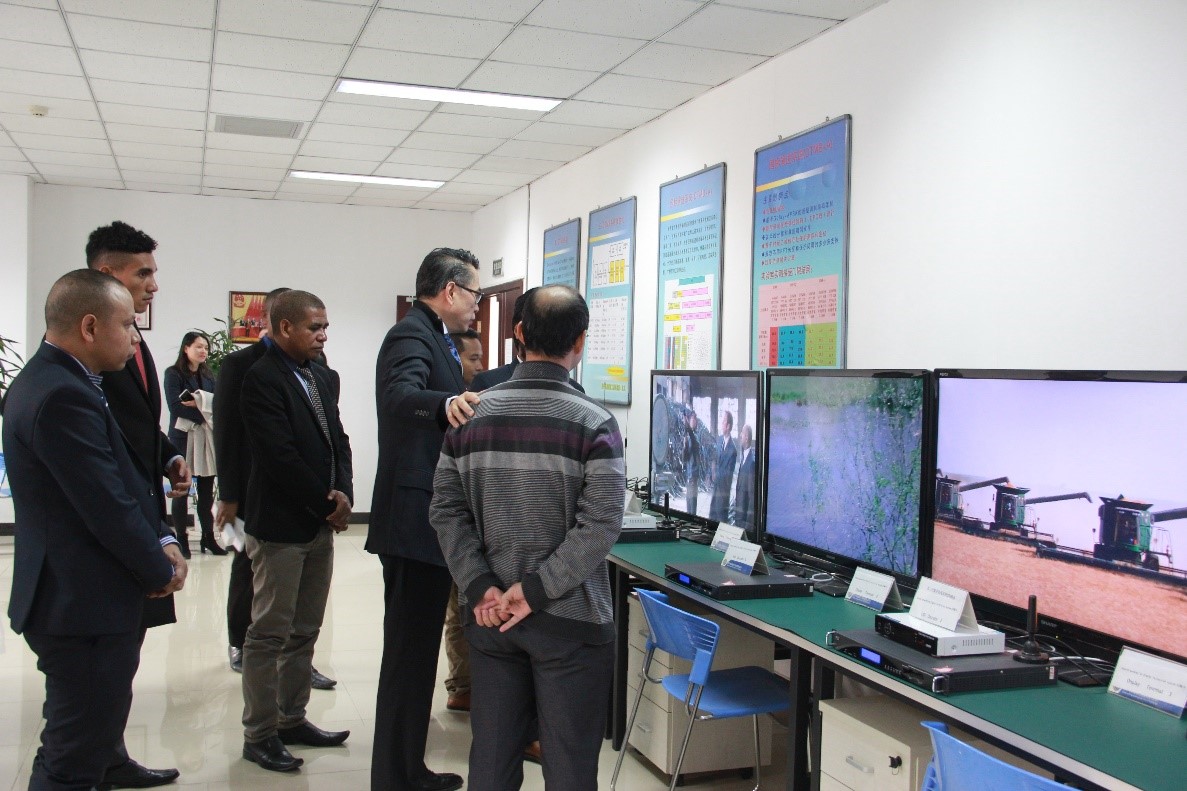 Under the invitation of the Executive General Manager of DTVNEL, the delegation visited our open lab to learn DTMB/ DTMB-A high-definition real-time TV program transmission system. Mr. Zhang introduced the major technical advantages of DTMB-A standard in HD and ultra-HD TV program transmission. All members in the delegation gave extremely high praise for this DTMB/DTMB-A demonstration system.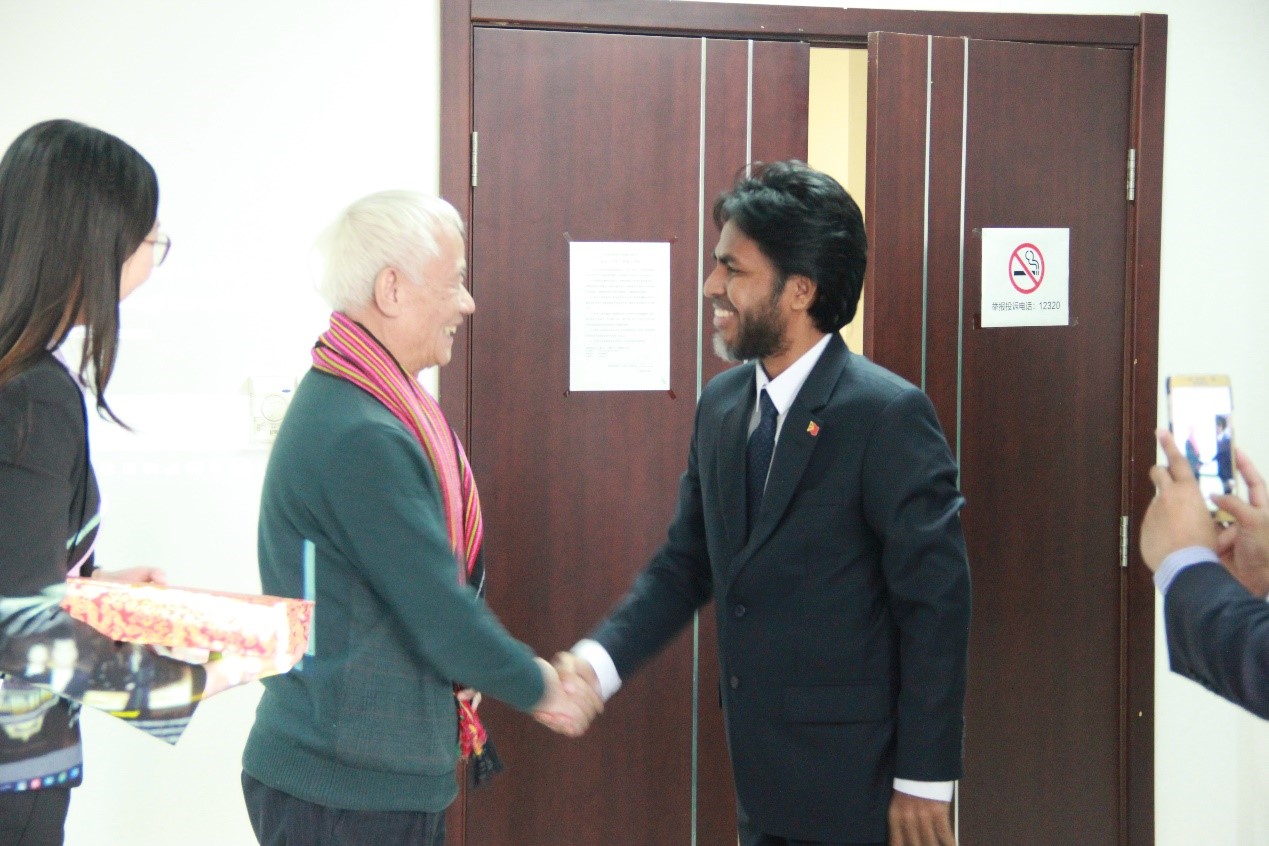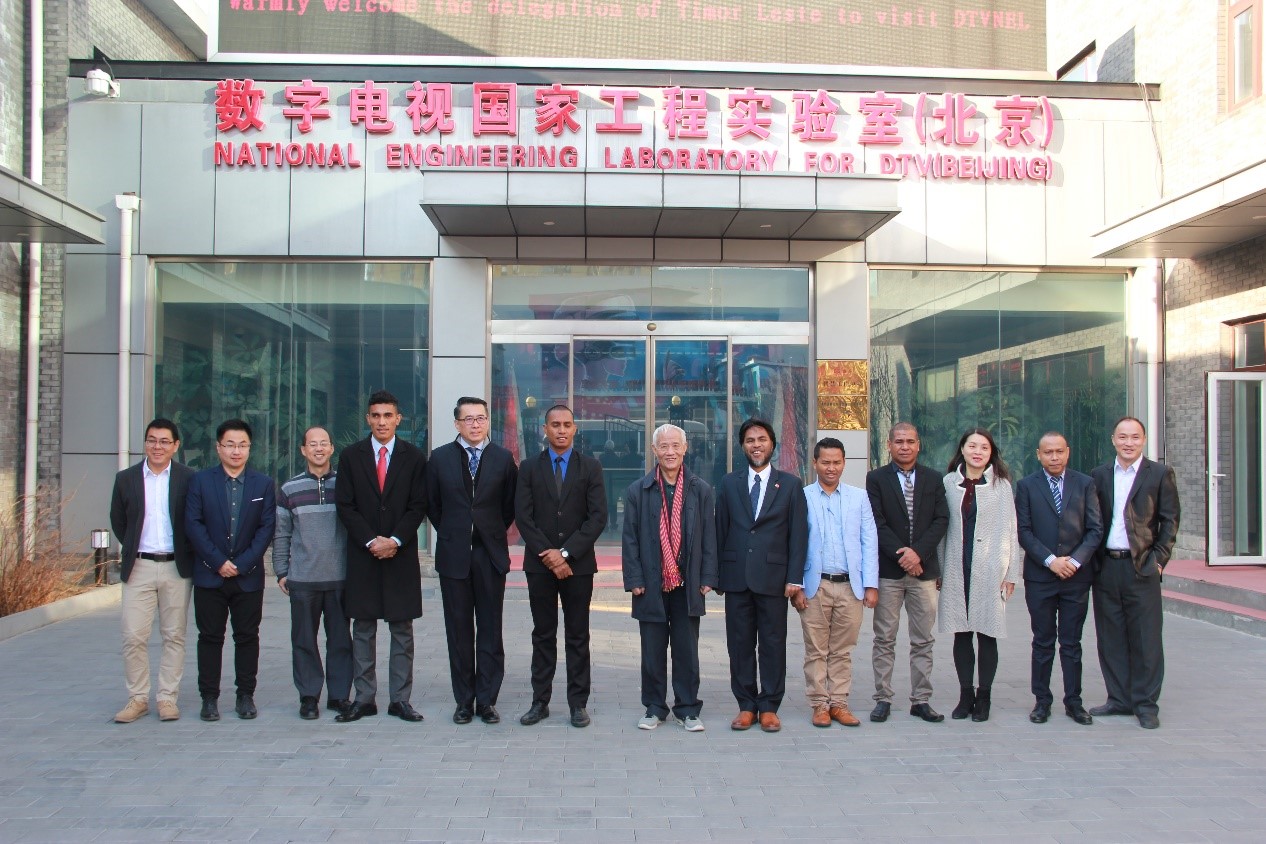 After the meeting, both two parties exchanged gifts and took friendly photos.