The laboratory participated in the 2nd Sino-Africa Media Cooperation Forum and Equipment Exhibition
(The laboratory news) At the invitation of the SARFT, our laboratory attended the 2
nd
Sino-Africa Media Cooperation Forum and Equipment Exhibition on June 16. Luo Xunfu, deputy general manager of the laboratory, gave a keynote speech in that afternoon at the Forum on "China-Africa Digital Broadcasting" on behalf of Yang Zhixing, director of the laboratory.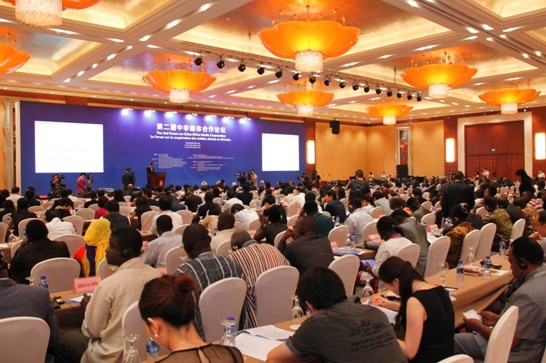 Mr. Luo first introduced the laboratory's development process as well as the main contribution, highlighted the terrestrial digital TV development in China, and expressed the hope to cooperate with African countries to build long-term cooperation mechanism for digital radio and television in terms of technology, capital and others on the basis of African current digital development, striving for new progress and new breakthroughs. Mr. Luo put forward five suggestions: First, carry out exchanges and cooperation on the application of technology and promote the establishment of the African DTMB digital TV demonstration areas; second, co-build a joint laboratory and cooperate on development of new businesses, new technologies and new products; third, jointly develop new standards applicable for African regions and submit them to international organizations; fourth, support and encourage relevant research institutions and universities of both China and African countries to carry out academic exchanges and technical forums; Fifth, jointly explore appropriate technology roadmap and business model for African countries. Mr. Luo's speech received warm praise and positive response from delegates of African countries with good results.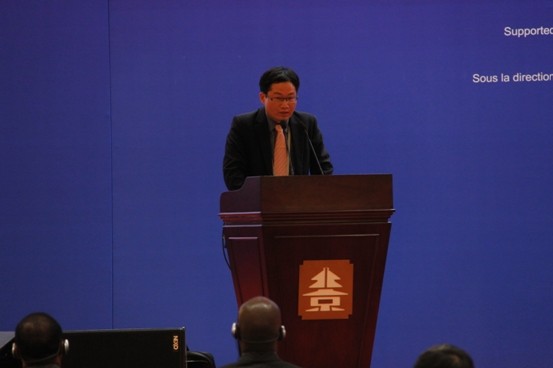 Meanwhile, our laboratory, as the only standard laboratory research institution, attended the Sino-Africa Media Forum's programs and equipment & technology exhibitions. In the exhibition, the lab demonstrated overseas promotion achievements of the DTMB standard, DTMB-A standards and related equipments, which attracted delegates from more than 20 African countries to visit and consult in, achieving good feedback and reaching a broad publicity.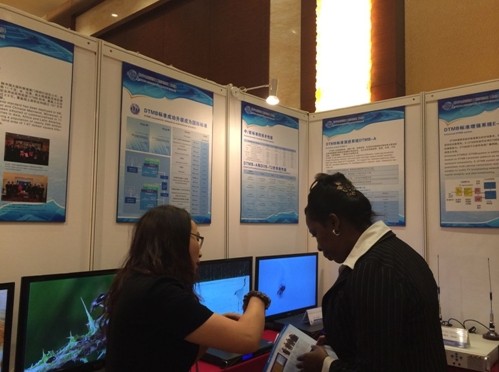 The 2
nd
Sino-Africa Media Cooperation Forum was organized by the SARFT from June 16 to 17 at the Beijing Hotel, with the theme of "Deepening Mutual Cooperation and Achieving Common Development", which aims to strengthen communication and dialogue between African government departments and the media, and promote cooperation and exchanges in the fields of journalism and communication, radio and television programs, technology and industries. This forum attracted more than 260 delegates from 42 African countries including ministers and media heads, as well as more than 100 delegates from the SARFT and other units.